The Great Mosque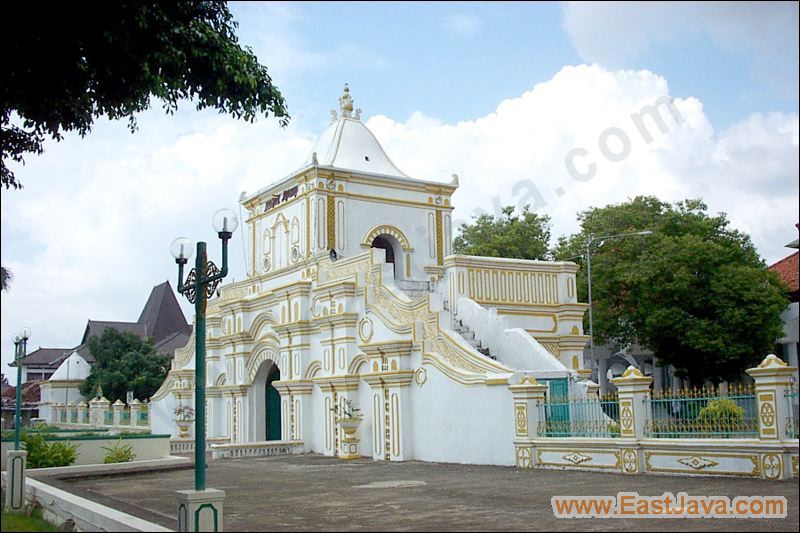 Sumenep Great Mosque is listed in the center of the city. It is stayed in front of Taman Adipura (Adipura Park). It is one of the oldest of the ten mosques in Indonesia. The influence of Islamic, China and Europe style make this building unique and interested, these can be seen on its beautiful and unique gate.

The Mosque was built by Tumenggung Arya Noto Kusumo I who known as Panembahan Sumolo in the year of 1763. The society around always take care the Mosque well.
The visitors always complete their journey to Sumenep with visit this unique Mosque.
Kalianget Port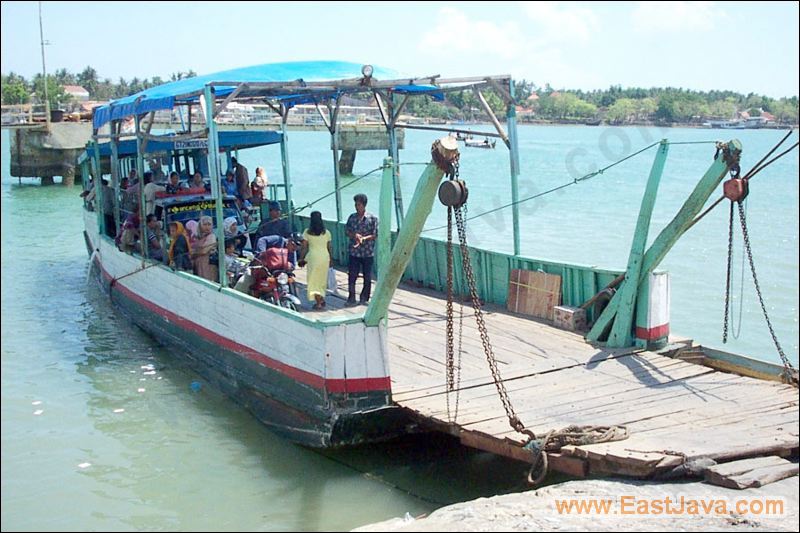 Kalianget Port connects the islands in Sumenep regency. It is located in Kalianget district, Sumenep regency. Kalianget Port is divided into two parts, on the south side is the Port used for general activity. This Port is used for people who want to cross to Poteran island and the other islands such as Kangean, Sapeken, Masalembu and surrounding islands. Beside that the Very also crosses to Jangkar Port in Situbondo. So if one wants to go to Bali from Sumenep, he can take Very from Kalianget Port to cross to Jangkar Port in Situbondo, which needs more than four hours, and then go on his trip by bus from Situbondo to Banyuwangi and crossing the Bali strait.
The Kalianget Port on the north is specially used by PT. GARAM for sending its salt product to other cities and islands in Indonesia.
If you enjoy marine tourism, try to visit Kalianget Port. You will find many marine activities here. This port used as sea transportation to the Islands belong to Sumenep Islands. If you want to visit Talango Island for having pilgrimage tour in Asta Yusuf grave, you will get the sea transportation in Kalianget Port.
Asta Yusuf Grave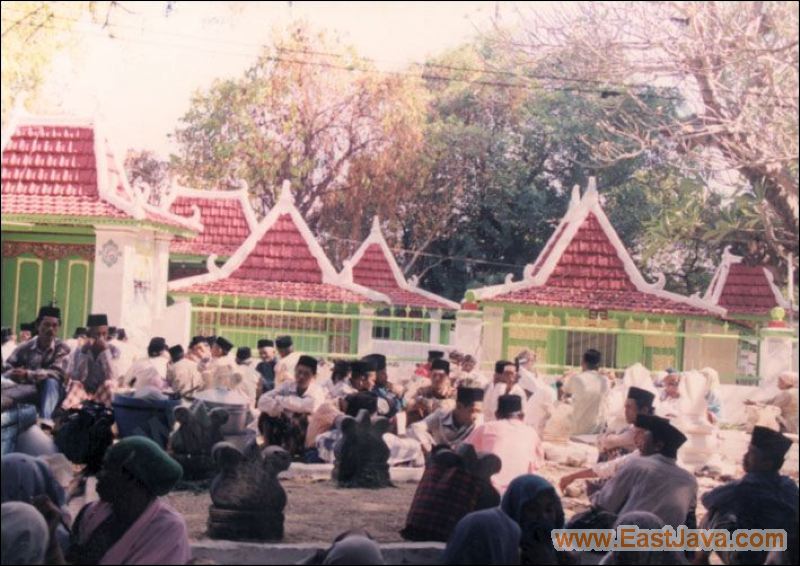 Asta Yusuf is a Grave of a Moslem regarded as the man who spread up Islamic religion especially in Madura and Sumenep regency. Therefore, his grave has been often visited by Moslems to honour his merit.
Asta Yusuf is located in Talango district, Poteran Island, one of island in Sumenep regency. It takes five minutes to cross by machine boat from Kalianget Port. Crossing the sea from port Kalianget to Poteran Island is enjoyable since one can see some fishermen and their boats are waiting for the passengers and the boats with passengers in are crossing the sea.
Visit Asta Yusuf Grave that believed as sacred grave. Have a pilgrimage tour here and enjoy its interesting journey in Poteran Island.
Museum & Keraton Sumenep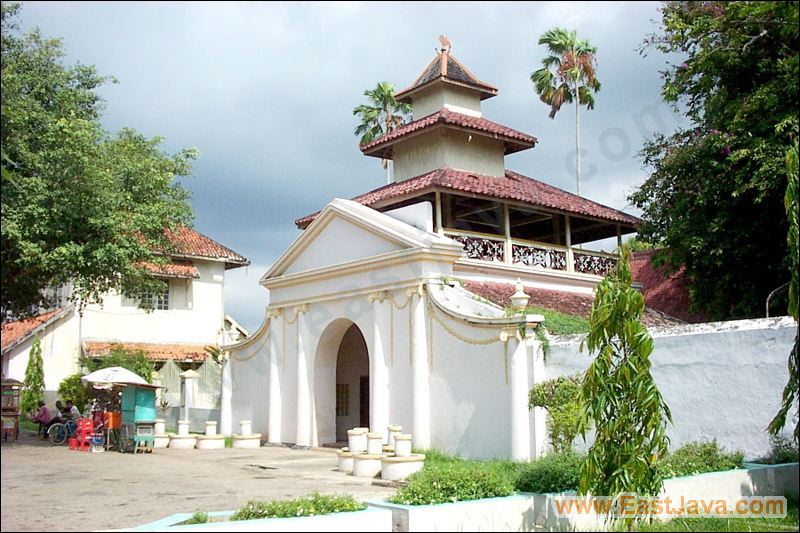 One hundred meters eastern of Adipura Park is the location of Museum and Keraton (Palace) Sumenep. The old building on the right side of the road is a place for keeping a gold carriage, a gift from Queen of England to Sumenep King. Beside that, it is also used to keep other inheritance, like; old chairs, old table and the other inheritance.
Sumenep Royal Palace (Keraton) is listed in front of Museum. This palace was built in 1762 in the reign of Tumengung Arya Nata Kusumo I. It consists of Gate, Pendopo, Palace itself, old Palace and Sare Park. The Gate is located in the left side of the palace. It is a great gate with Europe style. It is popular called Labang Mesem (Smiling Gate), an entrance way to the palace complex.
Pendopo ( a meeting hall ) is a hall placed in the center of palace complex used for holding a meeting. It is a simple but unique building completed with beautiful style. The building that related pendopo to the palace called Mandiyoso. It is a building about 25 meters long from the palace to the Pendopo.
Sumenep Palace consist of two floors. The first floor has four rooms. Two of them on the right side and the others on the left. The second floor is a a place for keeping the princesses when they would come to a marriage.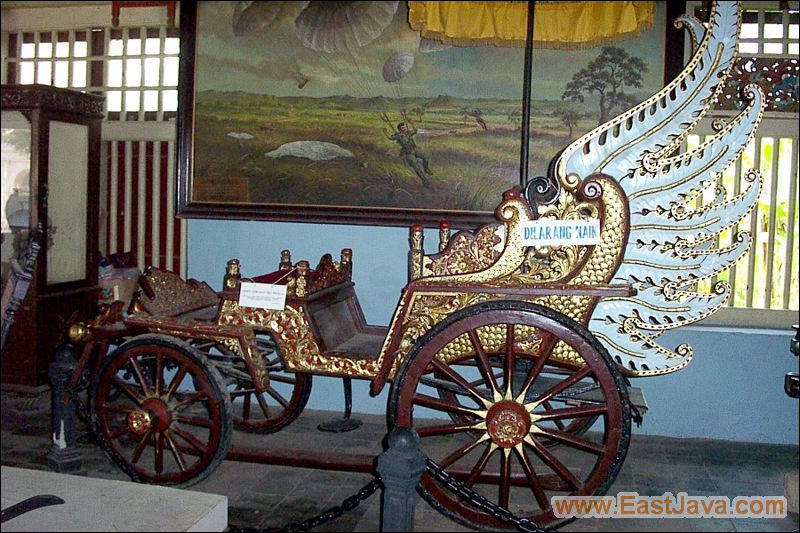 On the right side of the palace there is also an old building named Kantor Koneng. In the last time, it was a palace of Bindoro Saod before he handed to his successor. Now on, it is functioned to keep many kinds of old weapons used in long ago, old traditional ceremony tools, old bracelets and rings of people in the long time and the others. On the back of Kantor Koneng there is a building functioned as museum to. It is used for keep the remnants of Sumenep Royal Palace, the uniform of king, some old chairs and beds, and the new one is a skeleton of hawk found on the Kalianget shore in 1977.
On the left side of Pendopo is Sare Park. It is a park with a small swimming pool of which the water come out from base. In the last time, it was used specially for the princesses.
Adipura Park
Adipura Park is located in the heart of the city, faced to the Great Mosque. Adipura Park is surrounded with various kinds of plantations. It is a place for taking a rest in the evening, suitable for family recreation, and enjoy regional foods like Bakso, Fried Rice, Fried Noddle, Sate and Kaldu. In the morning at about 6.00 am till 8.00 am, it is usually full of young people or youth to take a walk around, especially on holiday and Sunday.
Adipura Park is kind of city tour in Sumenep that is Sumenep gardens directly opposite the great mosque. The visitors can spend their tired day here with enjoy the fresh and the green tree around the park. There many merchants here, such as; merchants of foods, toys, accessories, etc.
Traditional Art
KERIS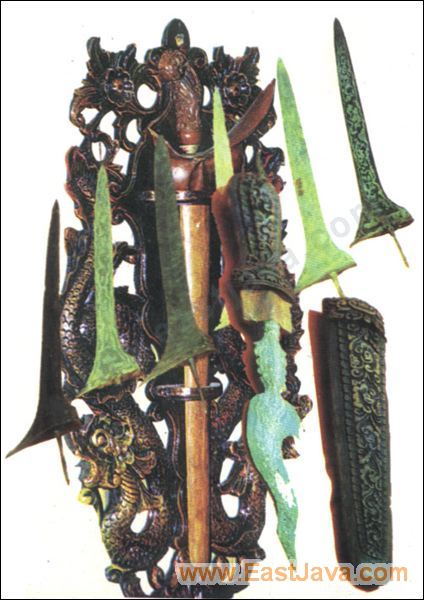 At Saronggi district there is a home industry of making Keris (a wavy double bledded dagger). This home industry is in Aengtongtong village, about three kilometers to the west and two kilometers to the north. Keris is a kind of dagger believe to have magic power. Therefore, in the last time, not all people could make Keris except a man called Mpu (Master Keris Maker). It is now regarded as usual dagger but because its form is unique and interesting, many people have impressed to Keris.
The Aengtongtong Keris product has been sold to the big cities in Indonesia like Surabaya and Jakarta. It has also been sold to other countries, such as; Malaysia, Singapore and Holland.
NYADAR TRADITIONAL CEREMONY
Besides visiting Aengtongtong village to see Keris home industry, one can also go to see Nyadar Traditional Ceremony in Kebundadap village, Saronggi district. It is a traditional ceremony held to celebrate the villager's ancestor named "ANGGOSUTO". He has been regarded as a man who firstly found the way of producing salt through traditionally way. He tought the villagers how to process the sea water to be salt. Because of his merit the villagers always memorize him by helding ceremony called "NYADAR".
BATIK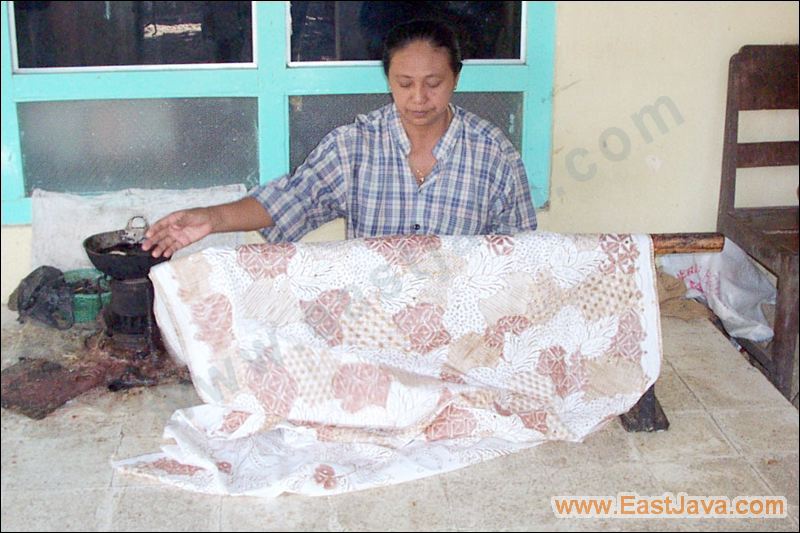 Madura is also popular of its Batik. One of Batik home industries in Madura is Batik " Melati " from Pekandangan Barat - Bluto sub-district Sumenep Regency. Pekandangan Barat is a center of Batik Home Industry located about 10 kilometers north of Sumenep. It is easy to reach for it is sited about 100 meters from the road on the way to Pamekasan regency.
Madura batik has different characteristic to Java's especially its colour. Madura Batik has usually a clear and strong colour like red, green and yellow with bird, flower and dragon as the motif.
Woodcarving Home Industry
Pragaan district is about 25 kilometers north from Sumenep town. Here one can find the center of wood carving. It is also a home industry that produced by Karduluk villagers.
Karduluk wood carving has a unique style and different colour if compared to Java's. Its colour is clear and strong like red and green, and it often describes bird, flower and dragon as the motif. Its style and colour reflected the influence of China culture.
MUANGSANGKAL DANCE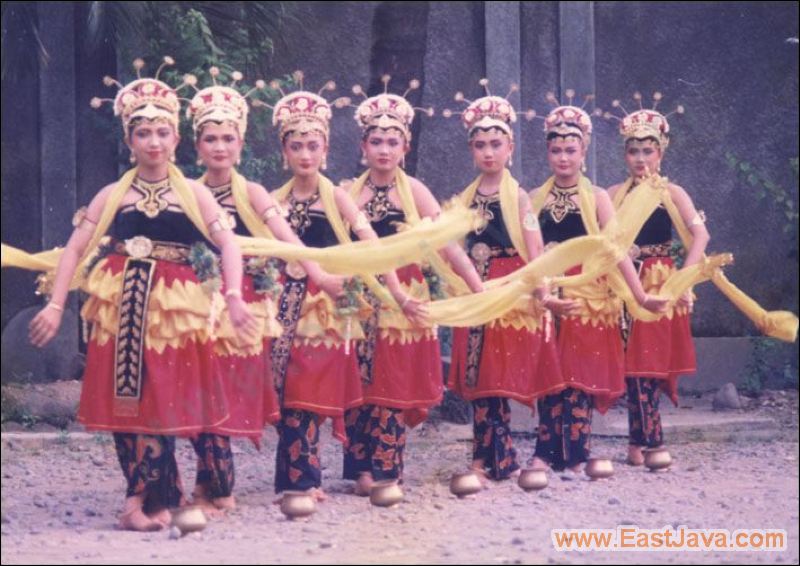 A special dance performed to welcome the guest. Muangsangkal derived from the two words " Muang and Sangkal ". Muang means throw away and Sangkal means unluckiness. This dance depicts the hope of Sumenep people in order they are avoided from disaster. Muangsangkal dance is always played by odd people, it can be five, seven or nine. The traditional costum with strong color like red, yellow and black show its Sumenep characteristict.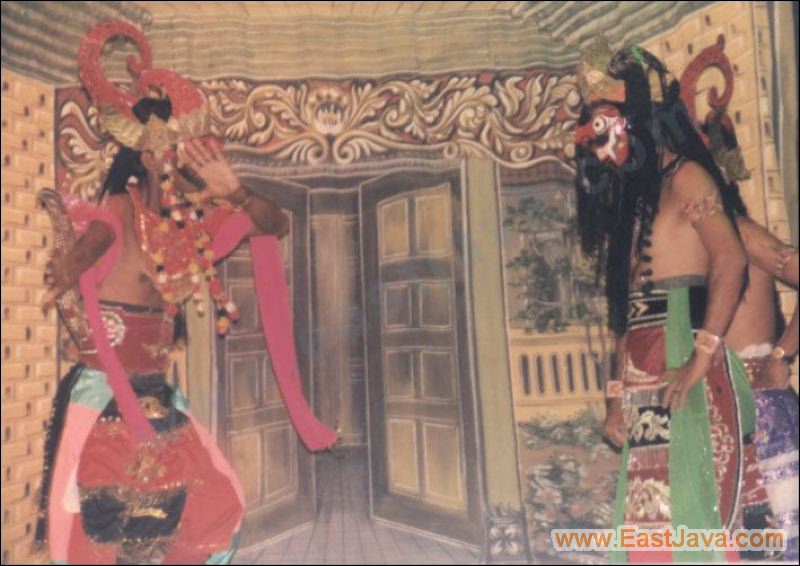 MASK DANCE
Mask dance is a traditional dance played dancers with used mask. It is actually a traditional drama of which story often taken from episode of Mahabharata.
WHIPE DANCE
This dance is usually performed a few minutes before the bullrace competition started to give some opening event to the audience on so that the bullrace competition will be more and more interesting. This dance is played by about 100 dancers consist of boys and girls. The traditional music called Sronen and Thok-thok sounded to go together with this dance.
CODHI' SUMEKAR DANCE
Codhi' is a very small keris usually used as a 'tusuk konde', some accessories of woman hair. In the past time it was also functioned as a dagger to defend from the enemy attack. Codhi' Sumekar dance is played by girl dancers. It describes the power of Sumenep women.